DANGER DANGER HIP HOP IS BACK!!!
Updated: Mar 28, 2022
Danger hip is back MUTHAF*CKA!!!!! A fire new single "DANGER", with a bomb a** visual from artist Mic Fort featuring the talented stylings of Deen Akbar, Dee-Jay and StanKNasty!!!! Dropping bodies out here one verse at a time!!!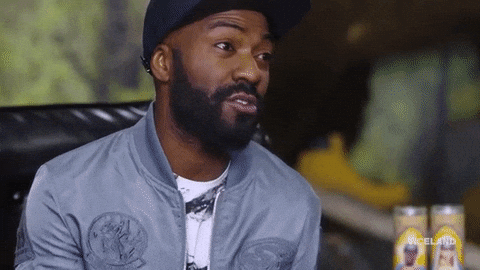 Making is debut on the 11th, this star studded jam is a true dedication to the natural essence of "hip hop". The beat is lit with some serious bass in it, just turn that mf up in the car!! All of the artist bring something different which makes this even more compelling. Its like a family cypher, they all flow so well together and alone!! Starting off with a bang is Deen Akbar, residing from the southside of Chicago he shows off his rapid lyricism, unique styles and flow in the first verse.
Keeping the lyrical momentum flowing is Dee-Jay!!! Another Chicagoland heavyweight that's furious on the mic. Killing the beat with ease, Dee-Jay knows his delivery down to a TEE and doesn't waste anytime showing it. "Like a Judge you don't wanna see me...cuz I am the TRUTH"!!! OOOOOOOK Dee-Jay we feel the heat coming up off ya!!
Next up is "LORD OF THE FLOW" Stank Nasty!!! "Clout Chasing Don't get you commass"!!! Its the bars on bars for me!! Another Chicagoland artist reminding us the midwest really is the best!! Stank's delivery is always fierce and potent. Rhyming comes effortlessly here, eating up the beat with line after line. There's literally no one else out here who flows like Stank Nasty!!
Last but certainly not least is the man with the plan "Mic Fort"!!! Mr Fort had an amazing year in 2020 with streams so its only right he hit us with this MUSICAL MAGIC!!! Always delivering in his smooth demeanor Mic Fort bodied his verse. Giving us the finale we deserve!! "Hip Hops Grim Reaper", killing these niggas with punchlines that they MISSING SON!!!
Hip Hop is truly back, these artist made sure of just that..
This was such a dope track from start to finish. The beat, the selection of artist, the way they all turnt up to how it flowed so smoothly together!! The visual is dope as well, really throwing it back to them high-school days making beats on the lunch table!! The rotation of the camera was it for me, and honestly they all look like a group of friends who all mysteriously raw as hell at making music. This needs to be added to ya play list now!!!!
Check out the full video below !!!
Follow all of the artist on Instagram:
*buildafort_16
*Stank_Nasty
*itstherealdeejay
*deenakbarrapgod